Mission Statement
It is our mission to empower, inspire and motivate our residents struggling with addiction to reinvent themselves by using their communities resources for mental health, health, education and 12 step fellowship/support to affect permanent changes that will ultimately earn them independence, self esteem  and return a productive member of society to us all.
Vision Statement
It is our vision to have a revolutionary experience for our residents who are suffering from addiction.  By creating a home that is not only safe and supportive, but innovative and inspiring.
Transitional Home
DA Vinci Recovery Homes Inc is now A FARR/NARR accredited  home.  Regulated to ensure you or loved is safe and that an atmosphere of recovery is maintained.

Da Vinci Recovery Homes Inc. offers a safe supportive  and structured sober living.  It is our goal to promote sobriety, self sufficiency and integrity.  Most importantly it is a home that is a source of support and comfort in hard times and accountability with others on the same journey. Most of the residents we work with have found themselves homeless due to the consequences of addiction.  It our goal end the homeless cycle with community support and guided access to resources for independent living.  We show them how to treat their bottom line behaviors to live successfully independently as well as nurture healthy relationships.
In this phase of recovery, we want our clients to take the necessary time needed to have a solid foundation for independence.  It is easy to get overwhelmed by agency demands and legal obligations, all the while hindered by probation and revoked driving privileges.  That is why at Da Vinci our vision is to create an environment  structured for focus on personal goals.  But not oppressive that our clients make poor decisions to rush the process of recovery.  At Da Vinci we feel transitional living is the most important phase in recovery.  We want our clients to have long term skills and support in their new life.
Welcome and Reinvent yourself!
To ensure long term success for our clients we offer guidance with clothing, etiquette and general life skills.  By individualizing our clients needs with goal setting for legal issues, employment and personal relationships we create a measurable precedence of success. This provides our clients much needed confidence and sense of community.  Be cause we are a transitional home the goal is always independence.
We celebrate success with our clients and enjoy many opportunities to build self esteem all the while empowering our clients with possibilities of self.
​Welcome and reinvent yourself!
We assist our clients with referral sources for counseling, employment opportunity, community self help programs.  Upon utilizing these sources our clients ultimately aquire independent living and housing. Never forgetting that our clients are in a struggle for their life, we ensure they make their self help support as well as make necessary medical and psychiatric appointments.  We utilize all our community has to offer for addiction recovery.
Da Vinci Home is an excellent opportunity for those seeking addiction recovery to build life skills and habits using the resources of their community.  As well as make the most of the new found support to make positive and permanent changes in their lives.
Welcome and reinvent yourself!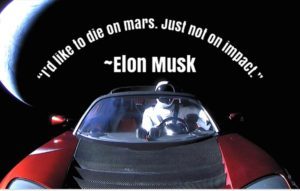 Visionaries In Social Media
We are happy to announce a new endeavor Productions by Da Vinci.  Whether you are a start up business or you are an established business looking to expand, we can consult on a growth plan that is right for your budget as well as your time and resources.  If you are looking to get your name out there or build an E-commerce business, your business needs S.E.O.  What ever the challenge is, our business development manager can help you find more employees, less expensive resources, determine passive as well as aggressive marketing campaigns based on your business needs.
As a member of Da Vinci Recovery Inc., we offer men and women in recovery opportunities to learn and grow with our company.  We are a social media company with a social conscience.
Welcome and reinvent your business!
Next Steps…
Call now to see how Da Vinci Home fits in your journey to recovery!