Facing Our Fears
Da Vinci Home LLC is not a traditional recovery house.  We do many events that help our residents face their fears and gain self-esteem.  Recovery is a whole new way of life with new people who are not using.  The exceptional part about that is the bravery it takes when an addict has been completely robbed of their self-esteem.  Facing our fears is key to building self-esteem.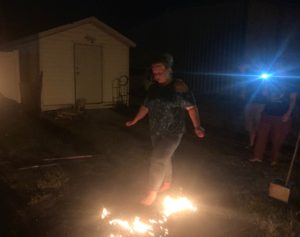 Fears with Self doubt
Most addicts come to a recovery house with many legal issues and a plethora of people who have lost faith is them.  They must gain new support and try a new way of life.  So many times they have to try a new career and learn to cope with new expenses.  For many its has been years since they have been responsible for their own well being.  Even more daunting, is that they have never learned to cope.  As an addict myself, I know that moment of being stuck in a downward spiral.
never alone
It was very important to me in my early recovery to be surrounded by other women in different phases of their recovery.  It was instrumental for me to encourage the women who had it harder than I did.  I was also important to receive encouragement from women who had succeeded and overcome the challenges, I had.  A recovery community didn't allow me to stay in self pity.  At the end of a day, we all had a good laugh and went to bed ready to tackle the new challenges in recovery.  There was no shortage of kindness and compassion.  When things were particularly difficult, the women consoled one another.  I learned that facing our fears was learning to trust myself.
Bonding and self discovery
At Da Vinci Home LLC, we try new things and do our best to enjoy our new life.  By creating creating memories, we create bonds.  By creating community events, we unite the girls with their recovery community.  They take pride in the success and learn they are valued members of Da Vinci Home LLC, the recovery community and the community at large.  Facing our fears can simply mean learning to trust and form friendships again.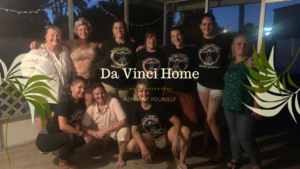 Our annual fire walk event
This has become an anticipated event enjoyed by our recovery community.  We create beautiful pictures and videos they can share on social media.  Showing their world they are growing and involved.  Isolation becomes a thing of the past.